For HL Youth Teams Parents Registration for 2020/21 please click HERE

---
COVID-19 INFORMATION
FOOTBALL RESTART
WE ARE DUE TO BE COMING OUT OF THE LATEST SET OF RESTRICTIONS ON 2ND DECEMBER 2020. What we do not know is what will be allowed after that date. Please follow these guidelines and for any reason do not be tempted "to just by chance meet up for a kick around".
When new and updated guidance is published we will update all of you ASAP.

The last 8 months or so has been extremely difficult for so many reason changing so many people's lifestyles. As a recreational football club, we understand the importance of trying to return to playing the game. Not only for the physical side but the mental side as well because people have been locked away for so long, getting together with friends and doing what you enjoy is so very important.
Run by volunteers its imperative that we listen to the guidance given by Government and The FA and implement this advice based on what is specific to us at High Littleton. We have put together a Risk Assessment for using the Rec at High Littleton and Camerton for training as that is all we can offer at the moment. It's very difficult I imagine for the children to see the top divisions finish their seasons where we are unable to. Clearly they are in a professional environment which can be managed, we are not. Therefore, we are hoping to get the age groups which wish to return to football the opportunity to do so from the middle of July. But we need the parents help in this as things will be very different and we need you to talk to your children to help them to understand. Coaches will be sending out the risk assessments to parents via email and you will all need to give parental consent to participate. PLEASE REMEMBER THAT YOU DO NOT HAVE TO TAKE PART UNTIL YOU ARE READY.

The team coaches will be in direct with their parents but here is a brief summary of what to expect at The Rec

There will be a one way system into and out of the Rec from different parts of the village. You will be advised of this and we hope that they will be followed to avoid congestion as a lot of the pathways around the Rec are very narrow.
Travelling to training please remember that there is to be no lift sharing with people outside of your family.
If walking to training with members outside of your family please following appropriate social distancing guidelines.
There will be a TOILET available for use for one person at a time but there are currently NO CHANGING OR SHOWERING FACILITIES available at the Rec so please go before you leave home.
There will be hand sanitiser stations available at the Rec for all to but please also bring your own.
Please bring your own clearly marked water bottles AND REMEMBER THERE IS NO SHARING
Training and Matches are allowed in line with social distancing guidelines and by following FA and Club guidelines.
Parents MUST remain with their children for the duration of the session and follow the social distancing guidelines at the Rec.
All equipment will be cleaned after sessions.
As I have said this will be very different for all of us and we will change guidelines as appropriate. Please feel free to offer suggestions to improve anything we are doing. As well as offering recreational football, it is vital we all abide to guidance and aim to keep each other as safe as possible.
There is no indication at the moment when, if at all, competitive football will be allowed for children for the forthcoming season but rest assured that we are doing all we can to be ready for when we can start.
What to expect when you come to training
Of course things will seem different but the fundamentals of us providing structured, fun and all inclusive training. We now have two sites for training and matches; High Littleton Rec and Camerton Recreation Centre.
Camerton ;
postcode BA2 0NL
As a private venue there is only one way n and out and one car park. Please park in the car park and stand behind the barrier which will be put out. Please use the hand sanitiser that is provided.
High Littleton
Please follow the guidance as per risk assessments and information from your coaches.

High Littleton is small village West of Bath and South of Bristol set in beautiful countryside. We have had a football since the 1950's and like many rural teams the strength of teams vary from year to year depending so many factors.
One thing that has been constant though is that the Club has been at the heart of the village and supported by the local community all the time it has been going. The sloping pitch is a characteristic of the ground and with the clue in the name 'high' it is beautiful on a good day and can be grim on a bad one. Whatever the the weather the views are fantastic.
With the High Littleton Recreation Club on the side of the pitch, the opposition are guaranteed a warm welcome and good hospitality.
We are a small village club but a big heart and we play the game to enjoy it.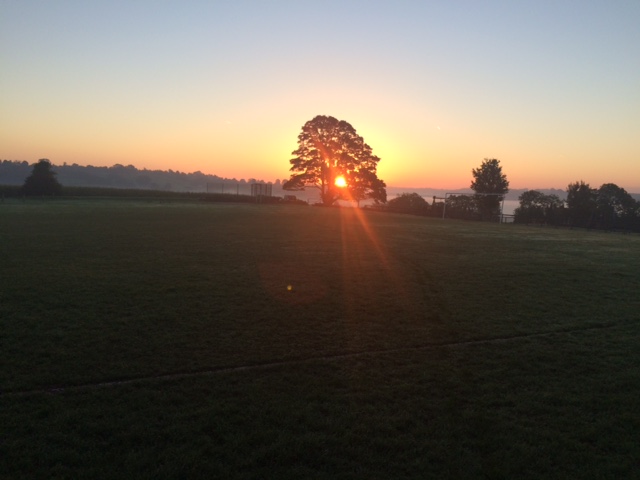 High Littleton Youth FC was set up in 2013 to offer football in a friendly, fun and safe environment for all our boys and girls in High Littleton and the surrounding area. We like the children to flourish in all aspects including socially and competitively. Although we like our children to do well, winning isn't everything.
For the 2020/21 season we will be running teams in the Midsomer Norton Youth League at under 7, 8, 10, 11 and 14. Our under 14s Girls are playing again in the Somerset Girls League.
Please contact us using the contact details in the Youth Section. everyone is welcome to come along to training to see if they enjoy it first.
---
High Littleton First Team
For the 2020/21 season, the High Littleton 1st Team will be playing the in the Mid Somerset League. Due to the COVID situation the previous season was not completed and the AGM for this year has not taken place so not only is a new start date not available but what division we will be playing in. After a turbulent season the optimism around the team is high as we have younger players coming into the set up and Gary is continuing as manager which is great news for the Club. Training will start in earnest on Wednesday 22nd July at HL Rec 7-8pm.
The team is run by Gary Elliot (07812 132202) and the group pride themselves as not only enjoying their football but off of the field as well.
New players are always welcome.
---
A few years ago now we set up an over 35s team which flourished for a few seasons before the old legs grew tired of chasing shadows of younger players.
For the new season we aim to start a new Over 45s team. The bulk of the old squad are keen along with a few new faces and when this all passes over and we can meet up again, we plan to meet for training and play the odd game. The long term aim is to join the Bristol Seniors League but that's a way off yet.
We will commence training on Thursday 20th August at HL Rec at 7pm
If interested please contact Phil Smith on 07766 305222.
---
---